Score one for the little guy!
The idea behind The 3/50 Project is simple.  Pick three  independently owned, brick and mortar businesses and spend at least $50 a month.
It's not hard.  Get a hair cut at your local salon ($30), a new dress from the consignment shop down the street ($18), a chocolate treat from the candy store ($2) and you've done it in one day!
Okay that sounds nice, but why?
Locally owned shops are your neighbors.  They are the life-blood of any town.  When was the last time making a purchase at a big box store made you proud of yourself for  supporting your community?  What's even greater is that by supporting your community you are supporting yourself.  Dollars spent in independent shops stay local.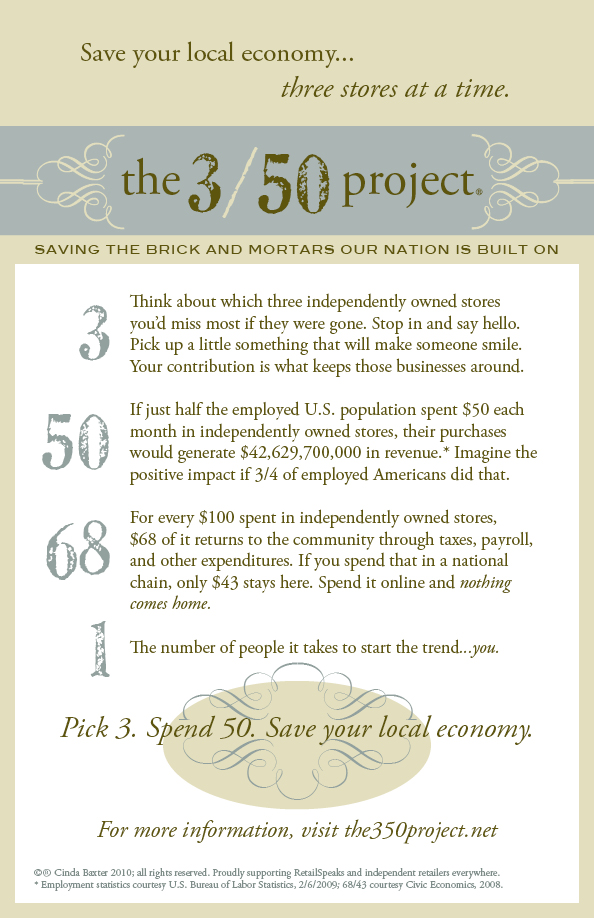 As we start a new month, think about where you are spending your money, visit the independent shops in your town, and spread the word about The 3/50 Project.